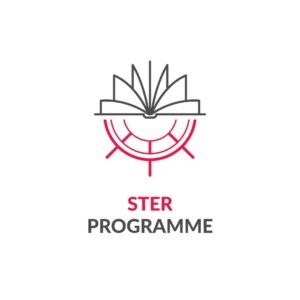 Krakow School of Interdisciplinary PhD Studies received funding in the STER Programme – Internationalisation of doctoral schools. The Polish National Agency for Academic Exchange granted a system support package for the period from 04/01/2021 to 31/12/2023 (2020 edition).
The financing may cover:
1. activities related to acquiring foreign doctoral students
2. payment of the Agency's scholarships for the best foreign doctoral students and doctoral students from Poland carrying out doctoral projects in international cooperation and aiming to obtain a joint degree or double degree – payment after approval of an individual research proposal
3. support for foreign mobility for the best doctoral students from Poland and abroad (1 to 10 months) who pursue education at a doctoral school
Applicants are informed about the results by e-mail.
4. developing internationalization activities "at home"
b) Training courses for PhD students
5. activities related to the development of international cooperation of doctoral schools;
10th European School for Young Materials Scientists, 22-23 września 2021, Dresden, Germany
SYNERGY – 11th European School for Young Materials Scientists, 25-29.09.2022, Lisbon, Portugal
12th European School for Young Materials Scientists, 07-10.11.2023, Brno, Czech Republic
PhD in international cooperation: Co-supervision, Double Degree, Joint Degree
6. activities related to the substantive management of the Project.